The Hotel
50 years at the guests' service
An attractive four-storey building were constructed following the "Sevilla" architectural style , in the corner of San jose and Céspedes Streets. Its arches and columns, whose bases and capitals has an unquestionable artistic quality , were keeping from the original building.The hotel Fernando III is a part of the Sevillan Protected Architectural Heritage. You can enjoy with the sight of its stuccos, carved wood, and decorated pottery and tiles from "Triana" style.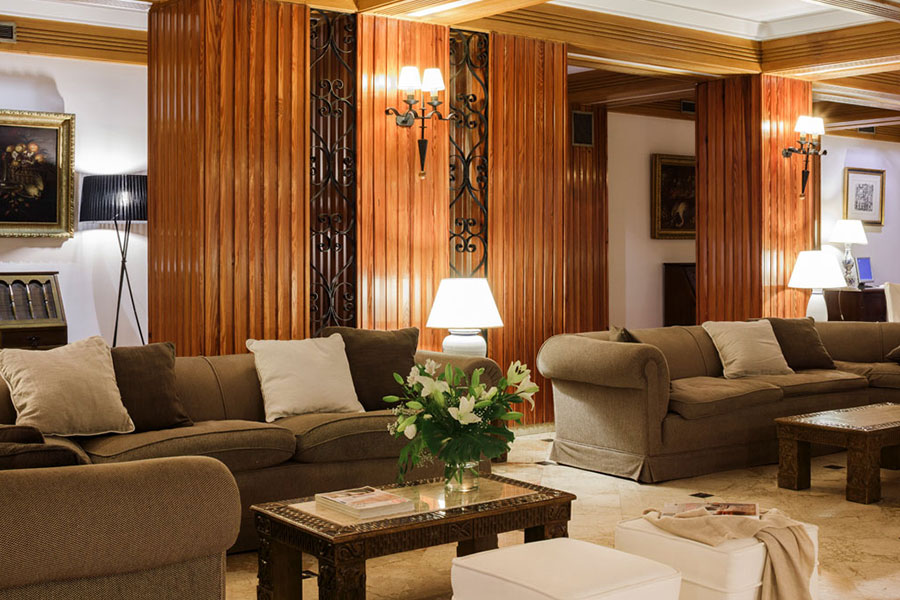 Your home from home in Seville
One of the main features of the hotel is the remarkable collection of paintings. You can enjoy with the work of Alfonso Grosso and its collection "Gypsy" and also with paintngs of Miguel Gutierrez, Cantarero or Nestor. Our spirit of service and delivery made that our guests soon realized that this was not only a Hotel : It has became "Our home in Sevilla".