Essential Seville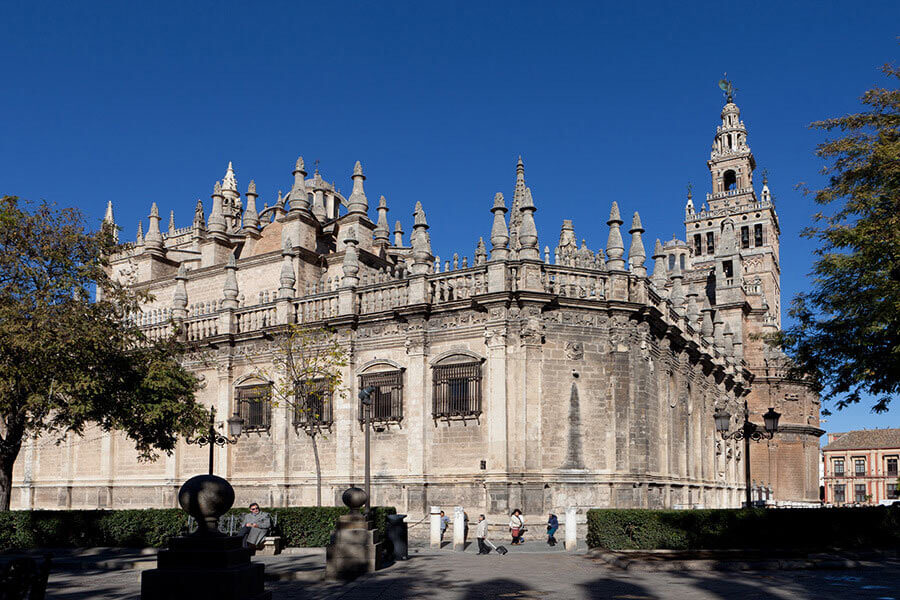 Cathedral – Giralda
Seville boasts a fascinating trio of treasures formed by the Cathedral, the Alcázar and the Archivo de Indias, declared a World Heritage Site by UNESCO. Its Gothic-style cathedral, built on a former Almohad mosque, is one of the largest cathedrals in the whole world. Soaring into the sky beside it is the Giralda, the magnificent minaret of the mosque and the symbol of modern-day Seville. And nestled between them is the stunning Patio de los Naranjos courtyard.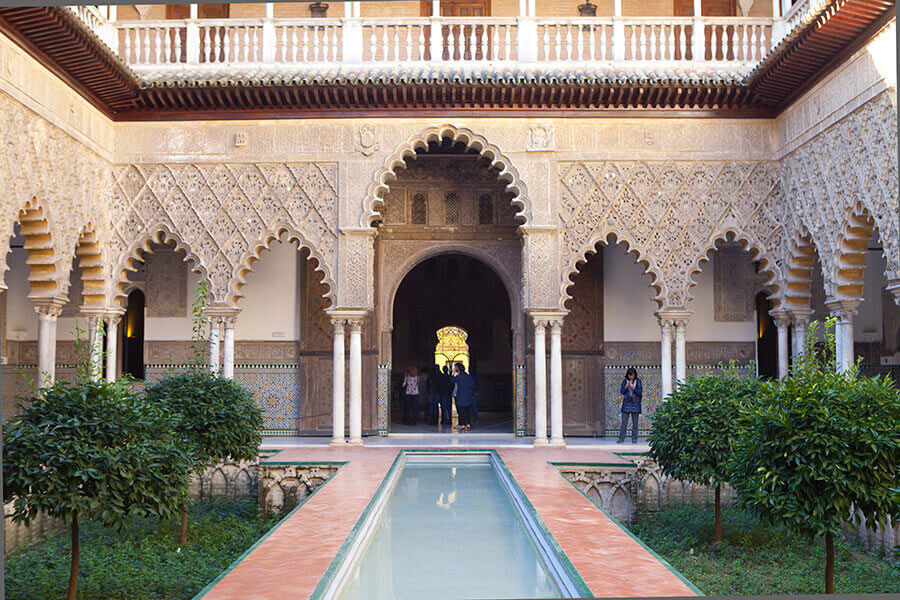 Alcázar
The Alcázar stands majestically in the iconic neighbourhood of Santa Cruz, the city's old Jewish Quarter. This is a stunning royal palace featuring intricately-decorated halls, breathtaking courtyards and magnificent gardens.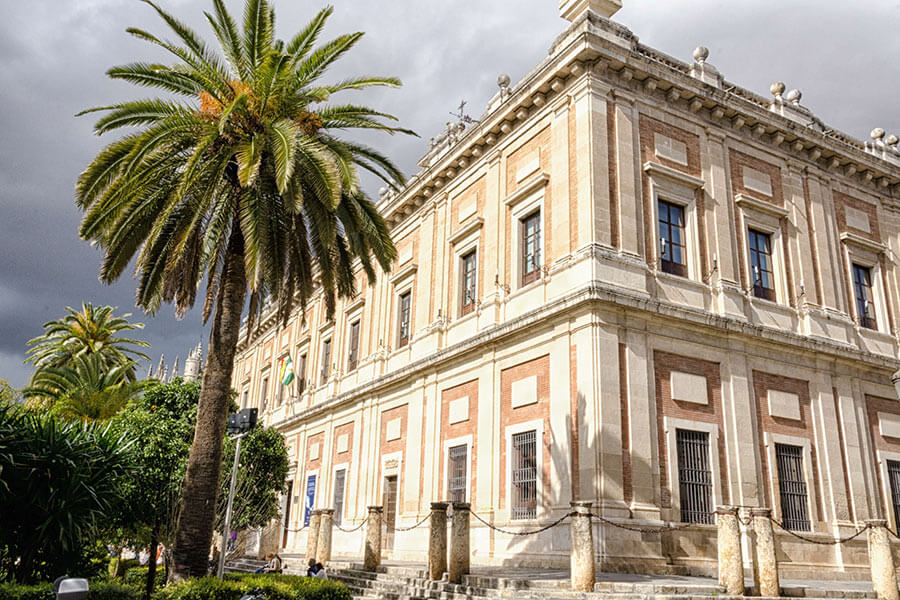 Archivo de Indias
The Renaissance-style Archivo de Indias is home to extremely valuable documents illustrating more than three centuries of history of an entire continent: the Americas.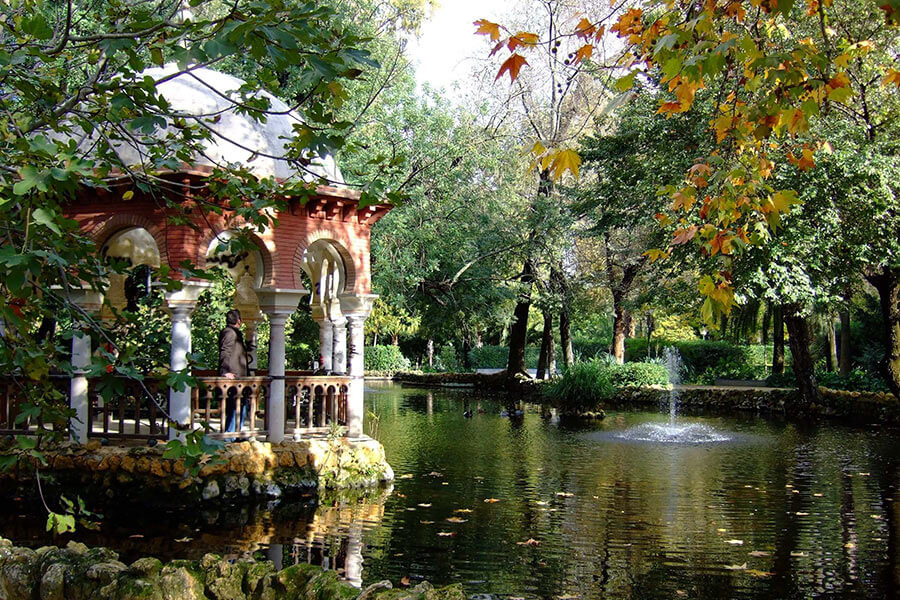 Parks, gardens and plazas
Seville is also famous for its beautiful parks, gardens and plazas. The Parque de Maria Luisa, considered a historic garden, features a spectacular array of vegetation, as well as stunning walkways, avenues, ponds, plazas and gazebos.